Access Spare Parts
We have an extensive parts and spares department with parts held in stock for a wide range of Genie lift machines. From switches and brake levers to bearings and hoses, we have the parts to get your access lift machinery back into service.
You can buy parts, tools and spares by selecting from the Genie Lift spare parts diagrams on this page. You can download our latest parts catalogue or request parts diagram for your Genie machine today, for our personal and quick counter service email.
RAC Kettering Powered Access Services provides replacement spare parts for aerial lift equipment including scissor lifts, boom lifts, aerial work platforms, materials lifts for manufactors including Aerial lift parts for Genie, JLG, Skyjack, Upright, Snokel, Terex, MEC. Genuine replacement Genie lift spare parts
Experienced within the powered access platform industry, our Genie Platform Parts Department can offer you Genie lift parts for your Genie materials lift in the UK. We supply all the UK Genie boom parts you require to look after, maintain and service all of your Genie access machinery with parts. Even if the Genie lift parts you require are for a machine not in our main brands of Genie scissor lift, Skyjack or JLG part, please contact us and we will try to help you. We have an extensive range of suppliers and contacts in the access industry and will do our best to help.
Genie lift replacement parts, Skyjack lift parts Snorkel lift Parts Upright lift parts equipment.
Replacement parts for your Genie lift access platform, cherry pickers or scissor lifts. Having a stock of spare parts in our UK facility for a range of manufacturers including Genie parts, UpRight parts, JLG parts, Skyjack parts, Niftylift parts and Snorkel parts.
Genie lift machine parts, attachments and accessories. Genie lift manufacturer spare parts for Genie lift equipment part replacement, we have the part you need for JLG, Genie or Terex equipment.
Access spares and replacement parts for Scissor Lifts, Boom Lifts and Telehandlers. Parts for all major brands including:
Genie, JLG, Skyjack, Snorkel, Terex, SkyTrak, Grove, UpRight, Marklift, Condor and more. If you are looking for replacement parts for your access platforms you have come to the right place! We stock over 100,000 spare parts in our UK facility for a range of manufacturer platforms including Genie, UpRight, JLG, Skyjack, Niftylift, Snorkel, Haulotte, Pop-Up and many more....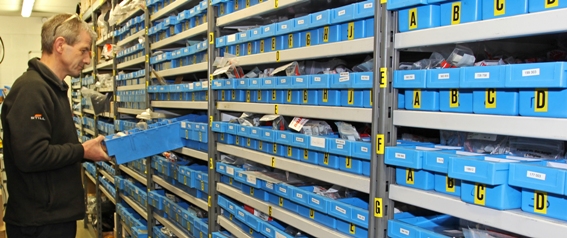 Access spare parts can be ordered by telephone, email or fax form our dedicated parts support team you can order from us here in the UK on tel 01536 525136

| | | |
| --- | --- | --- |
| Manlift parts | Genie boomlift parts | Genie controllers |
| Scissor lift parts | Genie engine parts | Genie telehandler parts |
| Telehandler parts | Genie manlift parts | Genie attachments |
| Boomlift parts | Genie scissor lift parts | Genie lift parts |
GS1530
GS1930
GS1932
GS2030
GS2032
GS2046
GS2624
GS2632
GS2646
GS2658
GS2668
GS2668C
GS2668RT
GS3232

GS3246
GS3268
GS3268RT
GS3384
GS3384RT
GS3390
GS3390RT
GS4390
GS4390RT
GS5390
GS5390RT
GTH1048
GTH1056
GTH2506

GTH3007
GTH5519
GTH636
GTH644
GTH842
GTH844
S100
S105
S125
S40
S40D
S45
S60
S60D

S65
S65D
S80
S80D
S85
S85D
TMZ34/19
TMZ50/30
TZ34/20
TZ50
TZ50/30
Z135/70
Z20/8N
Z25/8

Z30/20
Z30/20HD
Z30/20N
Z30/20N RJ
Z30N
Z30NE
Z34
Z34/20N
Z34/22
Z34/22D
Z34/22DC
Z34/22IC
Z34/22N
Z34/22RT

Z34N
Z40/23N
Z40/23N RJ
Z45
Z45/22
Z45/22DC
Z45/22IC
Z45/22N
Z45/22RT
Z45/25
Z45/25BI
Z45/25DC
Z45/25DZ
Z45/25E

Z45/25J
Z45/25JDC
Z45/25JIC
Z45/25JRT
Z45/25R
Z45/25RT
Z45/34
Z45E=
Z60
Z60/34
Z60/34RT
Z80/60